MilliUp Radio Presents… The "Say It With Ya Chest" Podcast!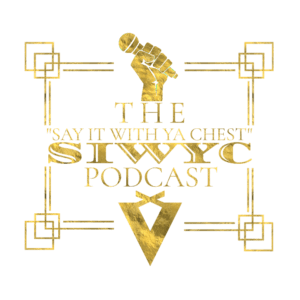 "We only talk about shit worth talking bout!"

---
These are previously recorded episodes. To join us during LIVE footage for feedback and commentary please create a user profile and visit www.milliup.com/TV or subscribe to MilliUp TV on YouTube.
DESCRIPTION:
Hosted by Carolina George & Shon Poe, The "SIWYC" Podcast airs new episodes every Thursday @7pm and often features talk show personalities/panelists West Side Tonnie, Beaver, Jay, Rahsan, & LA on almost every episode. However, we also like others to chime in on occasion so feel free to reach out for an invitation. This is blog talk radio at its finest, TUNE IN!
Also, feel free to give your input on our topics from our join us if you havent already!