---
<
h3>Pro Boxing Ring Girl/Jet Beauty & MilliUp Model/Songwriter/Artist/Book Author Kenise Taylor is available for select music videos, party hosting, photoshoots, advertising, acting, modeling and dancing, commercial, editorial, promotions, fashion shows, spokes model, special events, films, trade shows, stage performances, song features and many other industry assignments.
---
---
<
h3>STREAM KENISE TAYLOR "824" FULL LP ON ALL DIGITAL PLATFORMS TODAY
---
---
"Make Me A Dancer" #MMAD choreography campaign!
---
Purchase the MilliUp Fitness Calendar feat. Kenise Taylor by clicking the image below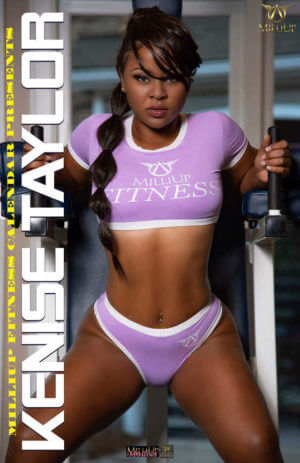 ---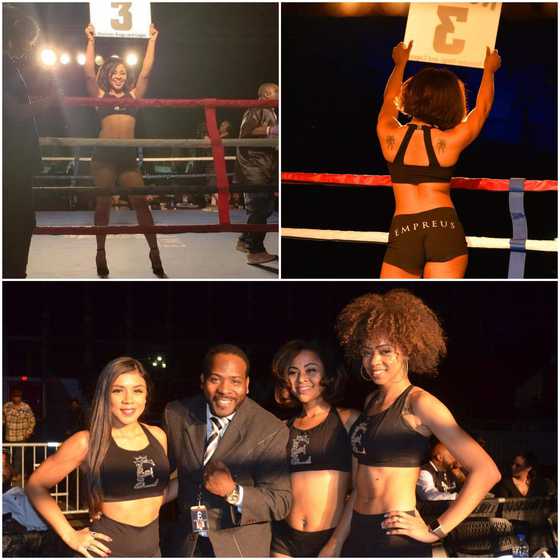 ---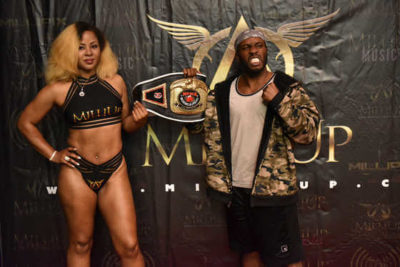 ---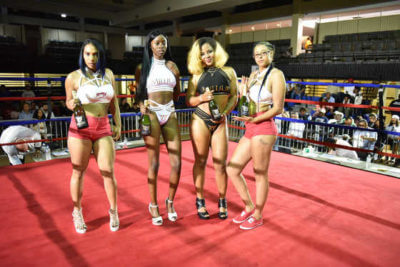 ---
---
Kenise Taylor is available for out of state assignments!!!
Kenise Taylor is the CEO of Hair Magicka LLC, a Print/Hair/Runway Model, a Dancer/Actress/Recording Artist/Songwriter, as well as a Children's Picture Book Author.
AWARDS
<
h3>Jet Beauty of the Week- Jet Magazine April 2nd Issue World Wide
Model of the Month – 4Real Web Magazine World Wide Web
Sexology Girl 101 – Enfluenze Web Magazine Greensboro, NC
Elite Image's International Hottest Competition Finalist Jamacia
1st Place Poet, NC Women's Poet Award Raleigh, NC
Poet Acknowledgement from NC State Representative Stanley Fox
MANAGER
<
h3>N/A
CONTACT:
<
h3>KENISETAYLOR.COM
Instagram
Twitter
Facebook
Fanpage
Google Search Results
Biography:
HOMETOWN
<
h3>Oxford, NC
CURRENT LOCATION:
<
h3>Charlotte, NC
DESCRIPTION
<
h3>Height: 5' 8" Weight: 145 Measurements: 36/28/39
Hair: Auburn Eyes: Brown Skin: Light Brown
Dress: 5/6 Pant: 5/6 Shoe: 8.5
GENRE
<
h3>R&B / Pop
AFFILIATIONS
<
h3>MilliUp Model/MilliUp LLC, Dulce Femme Productions LLC, Diamonds & Gents Atl GA, T & M Models and Talent, Paws Models and Talent LLC, On Faith Entertainment, Faith and Hustle Entertainment, Council Empire, Mandown International Productions LLC.
RUNWAY FASHION SHOWS:
<
h3>Independence Day Fashion Show Raleigh, N.C
Man-Down Productions Charity Event Greensboro, NC
Lynn's Beauty Salon Hair Show Oxford, NC
Fantasy Hair Show Battle Greensboro, NC
NC Fashion Week Raleigh, NC
Fashion Spark 2010 Runway Raleigh, NC
COMMERCIAL PHOTOGRAPHY:
<
h3>Model Artist Ricco Barrino "Red Bottoms" Music Video Greensboro, NC
Go-Go Dancer for Dulce Femme Productions Raleigh, NC
Go-Go Dancer for Lotus Lounge Raleigh, NC
Model Performance for Day 26 Member Mike Durham, NC
Model Performance for ACDC Rock Band Raleigh, NC
Background Singer/Dancer for Local Entertainer Raleigh, NC
Urban Model Web Show Host Greensboro, NC
Street Mode 22 Fashion Design Atlanta, GA
Promotional Model for Tecate Mexican Beer Raleigh, NC
Breast Cancer Awareness Shoot 2011 Greensboro, NC
Lead Model/Actress as Music Video Entertainer Greensboro, NC
Model Music Video for Local Entertainer Greensboro, NC
Promotional Model for Performing artist Bobby V. Raleigh, NC
Prestige International Mag. Hair Model Detroit, MI
PROFESSIONAL MODELING ACCOLADES:
<
h3>Miami Mercedes Benz Fashion Week bikini runway model
Published Jet Beauty
Published Hype Hair Model
Published Upscale Desires Cover Girl/ Feature Model
Celebrity Music Video Model
Millerlite, Corona, & Tecate` Beer Model
Bronner Bros Atlanta Hair Show Model/Battle of the Carolinas/Golden Scissors Awards
Paul Mitchell Hair Model
Professional Gogo Dancer
HBO Proverbs actress
Doritos Commercial Model
Party Hostess
MilliUp Music Singer/Songwriter
Numerous interviews, appearances, and online features
EP Album Cover Model "Born 2 B A G" G- Smooth World Wide
Featured Model – Envy Magazine 2011 Greensboro, NC
Sexology Girl 101 – Enfluenze Web Magazine Greensboro, NC
Model of the Month – 4Real Web Magazine World Wide Web
Uncut Kitty Model – Uncut Kitty Web Magazine Greensboro, NC
Model Appearance – Green Bench Productions, Inc. Raleigh/Durham, NC
Time Warner Commercial/ Dan Hadley Photography Raleigh, NC
SPECIAL SKILLS:
<
h3>Dance
Fitness
Micro-Soft Office
Call Center
Clerical
Warehouse Management
5S Facility Trainer
EDUCATION:
<
h3>NC A&T University Greensboro, NC 2003-2006 Business Education/Marketing
Guildford Tech CC Greensboro, NC 2006-2007 Economics
PERSONAL INTERESTS:
<
h3>Explore the World & all its delicious foods! 🙂
SOMETHING YOU MAY NOT KNOW ABOUT KENISE
<
h3>Modeling is my Passion & I enjoy every minute of it! And I love Music, singing lets me be free and the voice behind the picture! Nothing can compare to becoming that other person in front of the camera or on stage. As a model I am also an actress, and can put on any role that is needed to make a very fun, exciting and energetic shoot as well as productive . I also enjoy writing, dancing & poetry; spending time w/ the family & hanging w/ friends is always a breather. Behind the person is a very compassionate young woman with a professional demeanor & yet humble attitude all the same. I take pride in my pictures, music, education & being a new mom to my beautiful baby boy who is also one for the spotlight "lol". Education is a very valuable attribute to a person & no one can take it from you. Beauty also means nothing when it does not show from the inside.
Become An "Ultimate Fan" Of Jet Beauty/MilliUp Model Kenise Taylor Today
Model: Kenise Taylor Ultimate Fan