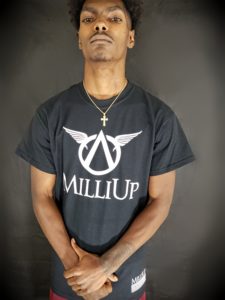 Artist/Songwriter & Producer Savo Kash is already elite in both fields.
As owner and founder of Kash Mobb Productions based in Charlotte, NC, Savo Kash is also already building his own brand and empire leading the way with the "Kash Mobb" & "Pressure" merchandise titles.
Inspired by the greats like Metro Boomin and Zaytoven when it comes to beats, Savo Kash definitely has an official ear not only for production based on a featuring artist's style but he has no problem setting himself up to release a potential platinum record as an artist as well.
For Booking: Email
This Artist's Links